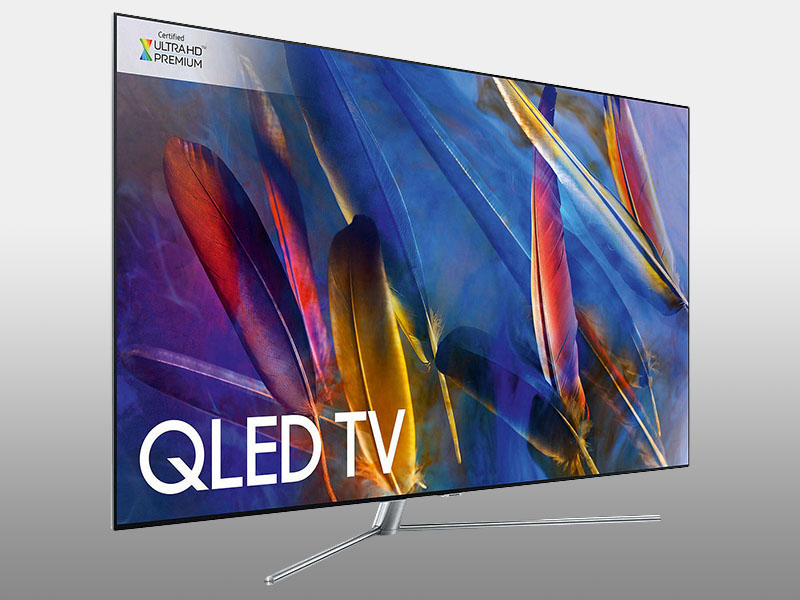 19 Oct

Samsung launches the TV 2017 range
The new QLED TV sets are truly spectacular. They look great, have an extraordinary image and present a lot of innovative details designed to ease use and integration with other products.
In brief, harmoniously blend technological innovation with the simplicity of its use, offering very realistic images, an extremely stylish minimalist design and an extended connectivity.
The top range includes flat or curved screens, with diagonals between 49 and 75 inches, with a resolution of 3840×2160 pixels – UHD (Ultra High Definition), Quantum Dot and HDR 1500 technologies. They are all very thin and have discreet, almost imperceptible frames.
Key words: Q Picture, Q Smart and Q Style.
Q Picture refers to the perfect blend between brightness and colour, innovation appearing the way the new Samsung tv sets manage to increase the intensity of colours together with the increase of luminosity, up to 2,000 nits –  a premiere in the TV industry.
The  Quantum Dot technology without cadmium , developed and used exclusively by Samsung, has evolved in 2017,  bringing closer to perfection the efficiency of luminosity, the stability and variety of the colour spectrum. Regardless of how much ambient light – direct or indirect, natural or artificial – is in the room or of the viewer's position and angle towards the Samsung QLED display, the viewing experience is equally good.
Q Smart improves the home entertainment experience. Samsung Smart Hub has been optimized, and navigation is far more simpler, integrating, along with the various content and the quality, also the new  Smart View app, which makes the simple connection between a mobile device and a TV. Multitasking is simplified, and using Samsung QLED TV only requires one remote. Referred to as One Remote, it can control the devices connected to the TV and it integrates voice commands for searching or navigating through the functions of the Smart TV.
Q Style means minimalism, elegance and modernity, with a great design all around. However, it also means easy installation and integration, because the new fastening system No Gap removes the space between the tv and the wall and allows adjustment in 3 plans. Alternatively, easel-type support can be used Studio – which presents the TV as a true work of art, or the holder Gravity – which offers an exquisite elegance and various viewing positions.
The only connection between Samsung QLED TV and any other device – STB, console, audio / video system – is now made through an unique optical cable , Invisible Connection –simplified system, without clutter and complications.
For the complete range and additional details you can access the official website, aici.